BLUF:
The Master Lock 5900D SafeSpace Portable Safe is a sturdy, secure way to store your small valuables in your hotel while you're out exploring town.
Good for:
MP3 players, cell phones, cameras, cash, credit cards, wallets jewelry, keys, passports, thin sunglasses and other small valuables.
Stop me if you've heard this: The hotel safe is not safe. Especially if you're traveling to a lesser developed country or staying in a hostel you'll want a secure place to store your valuables.
The rundown: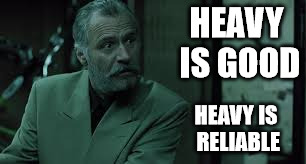 My first experience with this was at a travel trade show in San Jose, California. To avoid walking around with a wad of cash, I stored the funds from sales, plus spare phone and square reader inside. Fastened to a post behind a curtain, the safe was out of sight, yet secure for the duration of the weekend show.
Weight: 1.6lbs
It is a bit heavier than I would like; however, the weight is offset by the fact that it has its own lock. Other models I've reviewed are lighter but require an extra locking mechanism.
On the plus side, the weight (and it's not a lot) is a sign of reliability, the Master Lock Safe Space Personal Safe is clearly a solid device.
Design:
Its futuristic, hard and streamlined exterior is balanced by a cushioned interior, which will make sure electronics (like cell phones) can survive a tumble. No sharp edges to be found, it will slip easily into a backpack without catching on other items in the bag. The safe comes with a cable lock to fasten the device to a secure pipe or immobile piece of furniture. Perhaps my favorite feature, the cable stores neatly around the safe when not in use. Very well thought out.
Size: 9.4" x 5.1" x 2.2"
While it is secure, don't expect it to hold all your items. The interior is great for keys, wallet, cell phone and passport. Anything bigger will need a separate home. I use a locking backpack for tablets, iPads, and documents which are left in the room while I'm out.
Overall, the Master Lock SafeSpace Portable Safe is a solid, compact, self-contained, well thought out option for the traveler. As you pack, take stock of the valuables you travel with and consider if they will fit into the safe back at the hotel as you go out to explore.  If you're checking a bag on your next trip, this should be in that bag.
For other hotel safe options, (if you're traveling light) visit my Gear Reviews.
For more on staying safe in hotels read my article on Hotel Safety and Hotel 101
Do you use a travel safe? Why or why not?